Speaking Engagements
Sharing the natural world, especially about birds and photography is one of Josh's favorite things to do.  He has a plethora of topics built into pleasing and entertaining presentations for all ages.  Whether you are a company looking for a lunch-n-learn, have a bird club, garden club or adult education group, Josh can tailor a great presentation for you.
Upcoming Speaking Events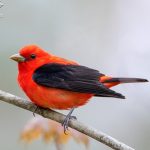 Location: Kellogg Bird Sanctuary, ID Presentations on-line via Zoom, Field Trips in-person
Dates/Time: ID Lectures Wednesdays: Apr 6 – May 7, 6pm and Field Trips Saturdays: April 9 and May 9, 8am
Topic: I'm joining the Kellogg Bird Sanctuary yet again both virtually AND in-person for field trips.  We will provide lectures on the basics of birding followed by concentrating on specific families of birds each subsequent session.  Additionally, we are thrilled to offer two Saturday morning field trips with myself and other local guides.
Contact Josh for more information (josh@hawksonthewing.com) or click HERE for more information from the Kellogg Bird Sanctuary and to register.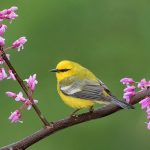 Location: In-person at the UofM Matthaei Botanical Gardens in Ann Arbor as well as online via Zoom (Zoom details will be provided ASAP)
Date/Time: Wednesday, May 18th, 7:30pm
Topic: I will be providing a presentation on identifying Spring Warblers and Vireos for Washtenaw Audubon. Warblers and Vireos are just plain tough; in part due to limited time with these colorful neotropical migrants each migration season. Many northern breeding birds spend as little as a couple weeks in our region. I will feature many of the Warblers and Vireos we see from late April into May in SW Michigan with a focus on differentiating families & species by field mark, habitat, song and most importantly; behavior. This will include first narrowing things down by family and how to pull out enough pieces of the puzzle for positive ID. In addition, I will feature species songs as well as tips on learning birdsongs and how to hone in on individuals amongst the chorus.  Not only will we get to see some of my finest warbler and vireo images, I will also feature videos of some of these birds hunting and singing.  Please join me!
Contact Josh for more information (josh@hawksonthewing.com).
Contact Us
Feel free to call or e-mail if you're interested in having Josh speak for your group.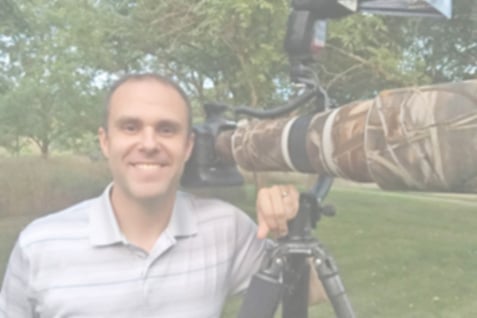 1-888-77HAWKS
josh@hawksonthewing.com