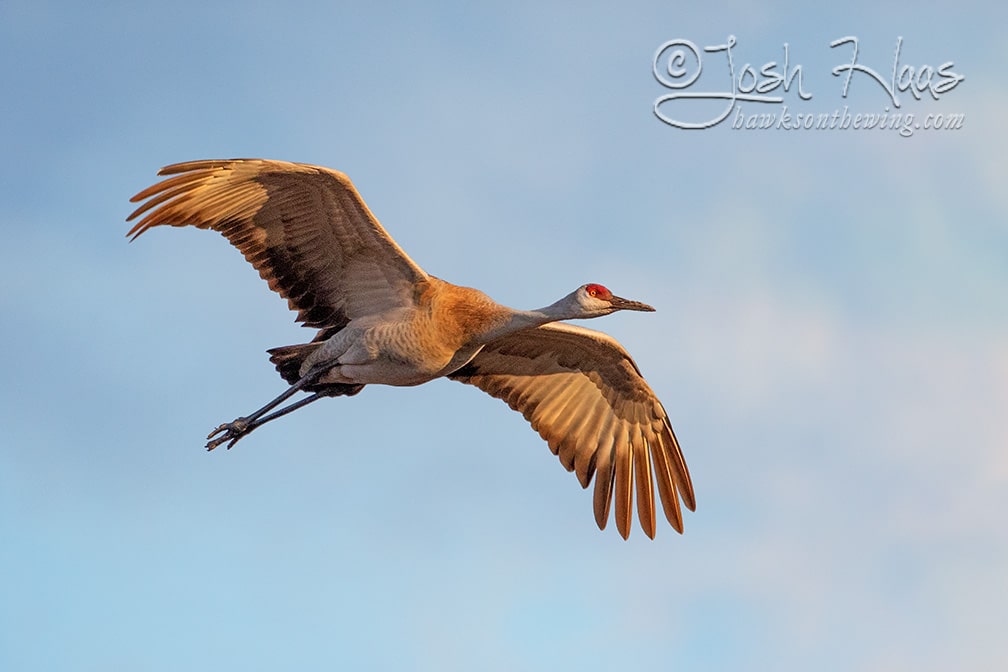 Fall in the Midwest brings from the north the majestic, yet prehistoric, Sandhill Crane.  It's not too hard to go out for a country drive and see these awesome birds but there are a few spots in the Midwest where one can not only see hundreds, but thousands.  If you have never experienced this kind of migration you owe it to yourself to give it a try.  It will change you and provide an experience you will not soon forget.
Many birders are quick to think of the Platte River in Nebraska when thinking of Sandhill Cranes.  This place is nothing short of phenomenal but it's also a long drive from most of the Midwest.  It's also important to realize that even though the birds look the same, they are actually the slightly smaller subspecies, the Lesser Sandhill Crane while the Cranes coming through the Midwest are that of the Greater Sandhill Crane.  Some spots closer to home in the Midwest that are pretty hot include Haehnle Sanctuary in Jackson, MI as well as Baker Sanctuary in Bellevue, MI.  The crème de la crème, however, would be Jasper Pulaski just south of Michigan City, IN.  This place is simply awesome and gets upwards of over 15,000 Sandhills in a day during the peak of their season.  During a recent visit to the area, we decided to head over to Jasper Pulaski around 5pm (a couple hours before sunset) knowing that the "end of day" spectacle would surely happen.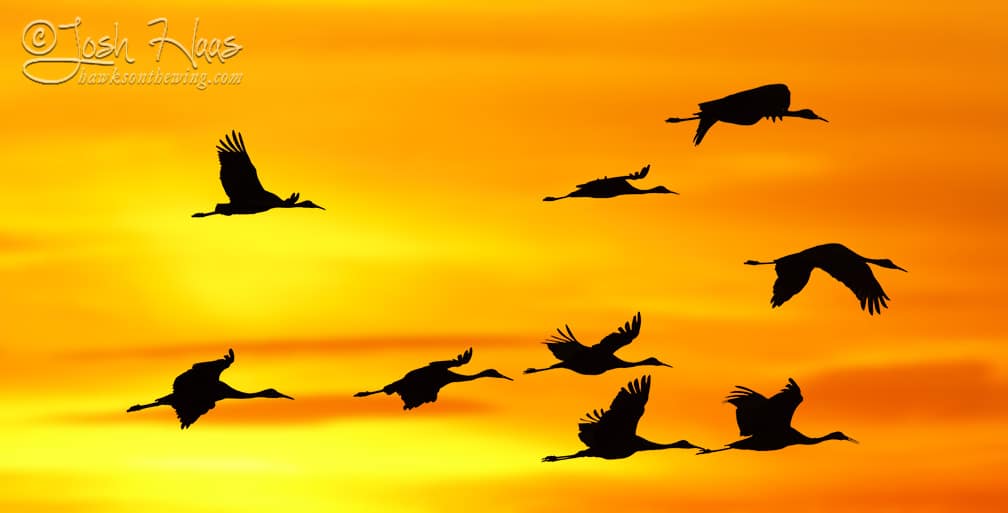 Sure enough, at around 6:30pm it was like someone turned on the switch and huge lines of Sandhill Cranes were flying into the fields of Jasper Pulaski from all directions.  Hearing the ohhhhs and ahhhhs from the crowd was great as this event would surely convert some people to the wonderful world of birding.  Big groups were landing way out in the distance but others were landing quite close as well.  Whoever set this viewing area up was smart in that there is a sizable viewing platform as well as space at ground level where Photographers can get that view from the birds' level.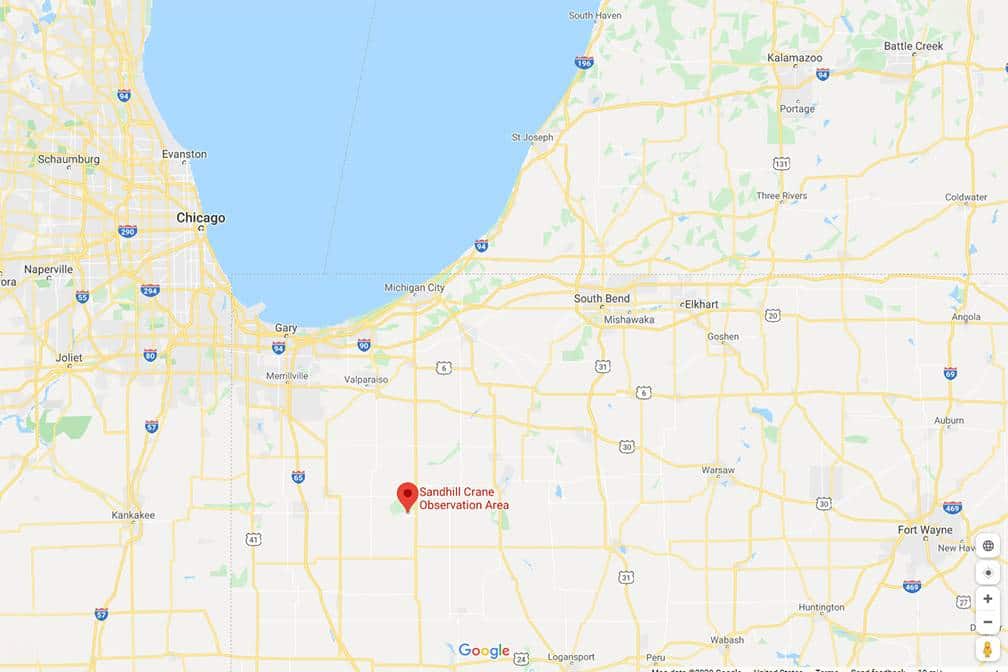 If you're ever traveling through the area in fall, it's well worth the stop.  Less than 30 miles south of Highway 80/90 makes it very convenient and the many small farm towns offer good hot meals after being out in the cold fall evenings.