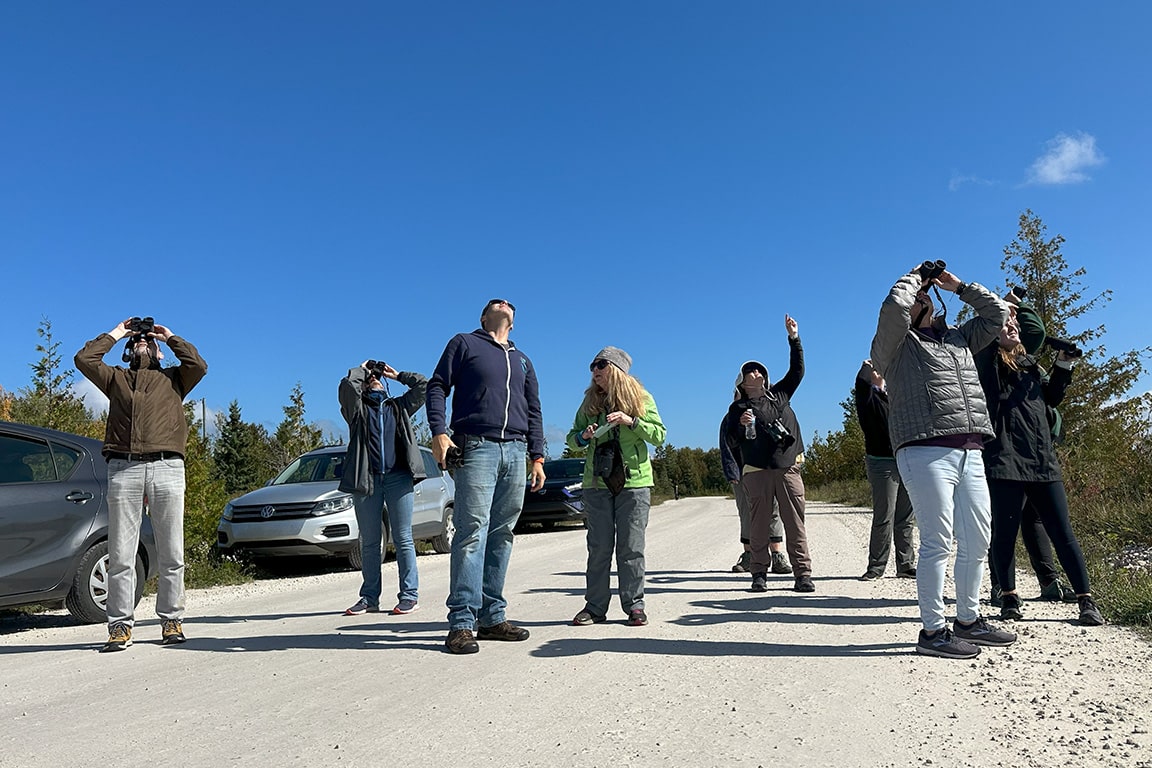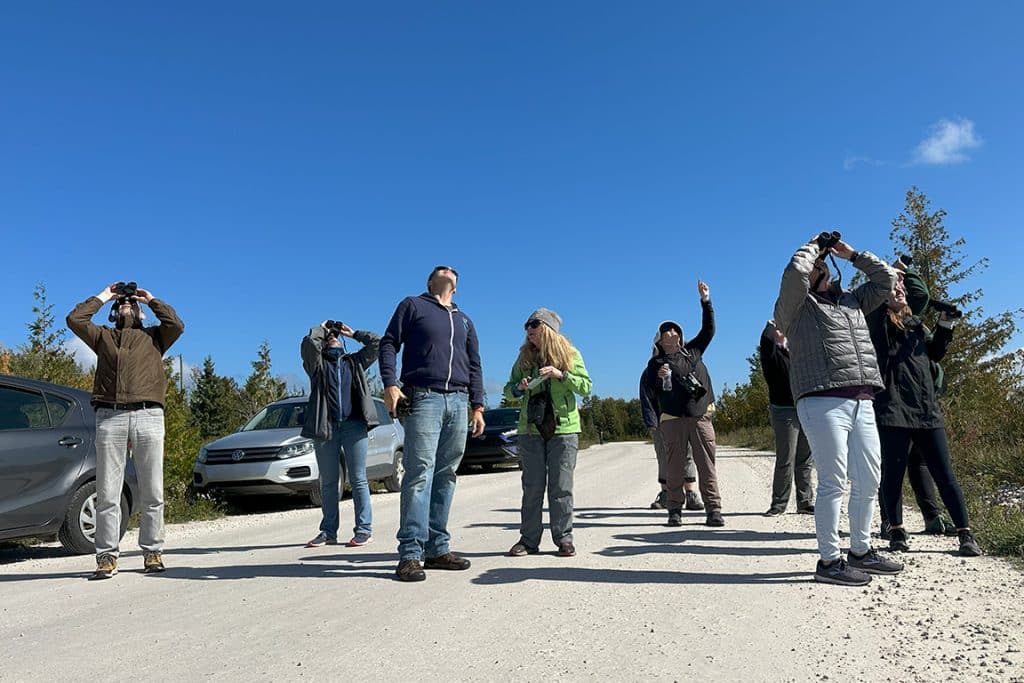 Mother nature did not disappoint! Even with strong East winds, birds were attempting the 4 mile Straits crossing and giving us great close up views. Winds out of the north at a slightly subdued speed would have favored migration and potentially higher numbers but the stronger winds put smaller birds lower which captured the awe of onlookers.
We were able to watch a variety of raptors including Sharp-shinned Hawks, Broad-winged Hawks, Red-tailed Hawks, Turkey Vultures, Bald Eagles, an Osprey, a Cooper's Hawk and a Merlin all moving South! At the end of our visit, we were even treated to large groups of Sandhill Cranes in migratory groups.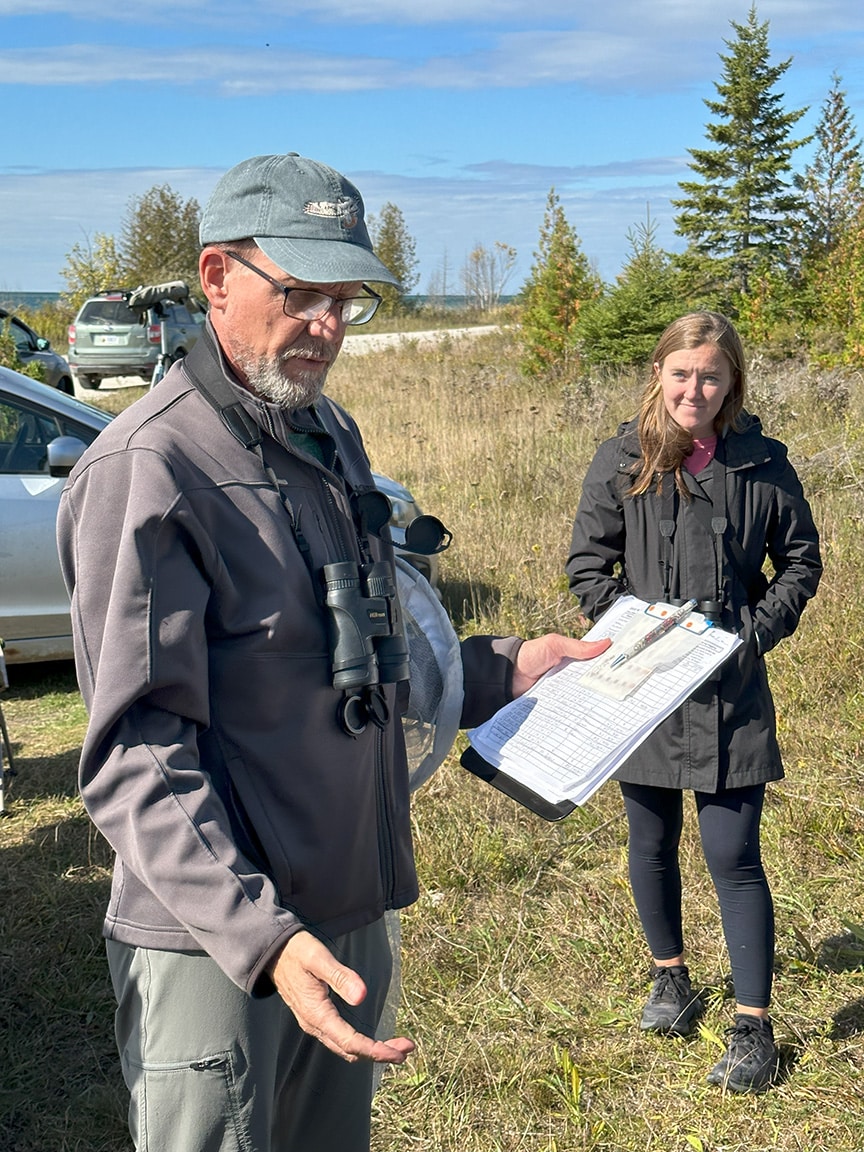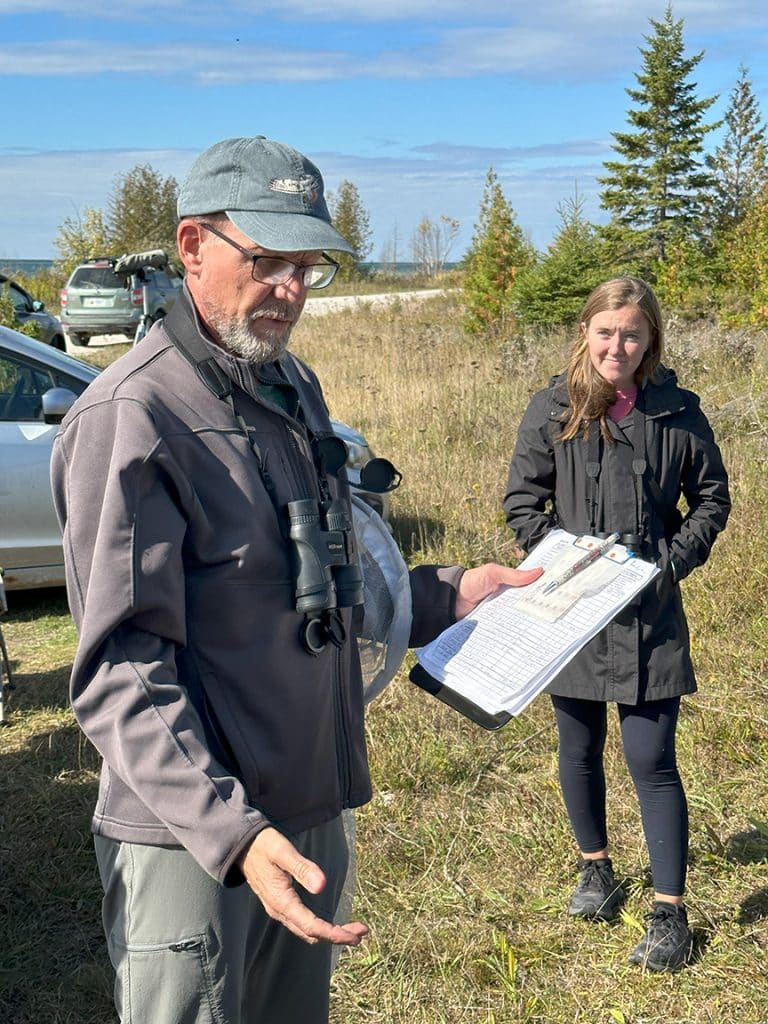 Our location is the fall count site of the Mackinac Straits Raptor Watch (MSRW), which is a non-profit that conducts scientific research on migrating birds of prey in the Straits of Mackinac area of Michigan. We were fortunate to have Ed Pike, an ambassador of MSRW, provide an overview of the history and current research dedicated to protecting this important flyway. We also met with Jeff Dykehouse, a Monarch butterfly researcher who was catching and tagging Monarchs in migration.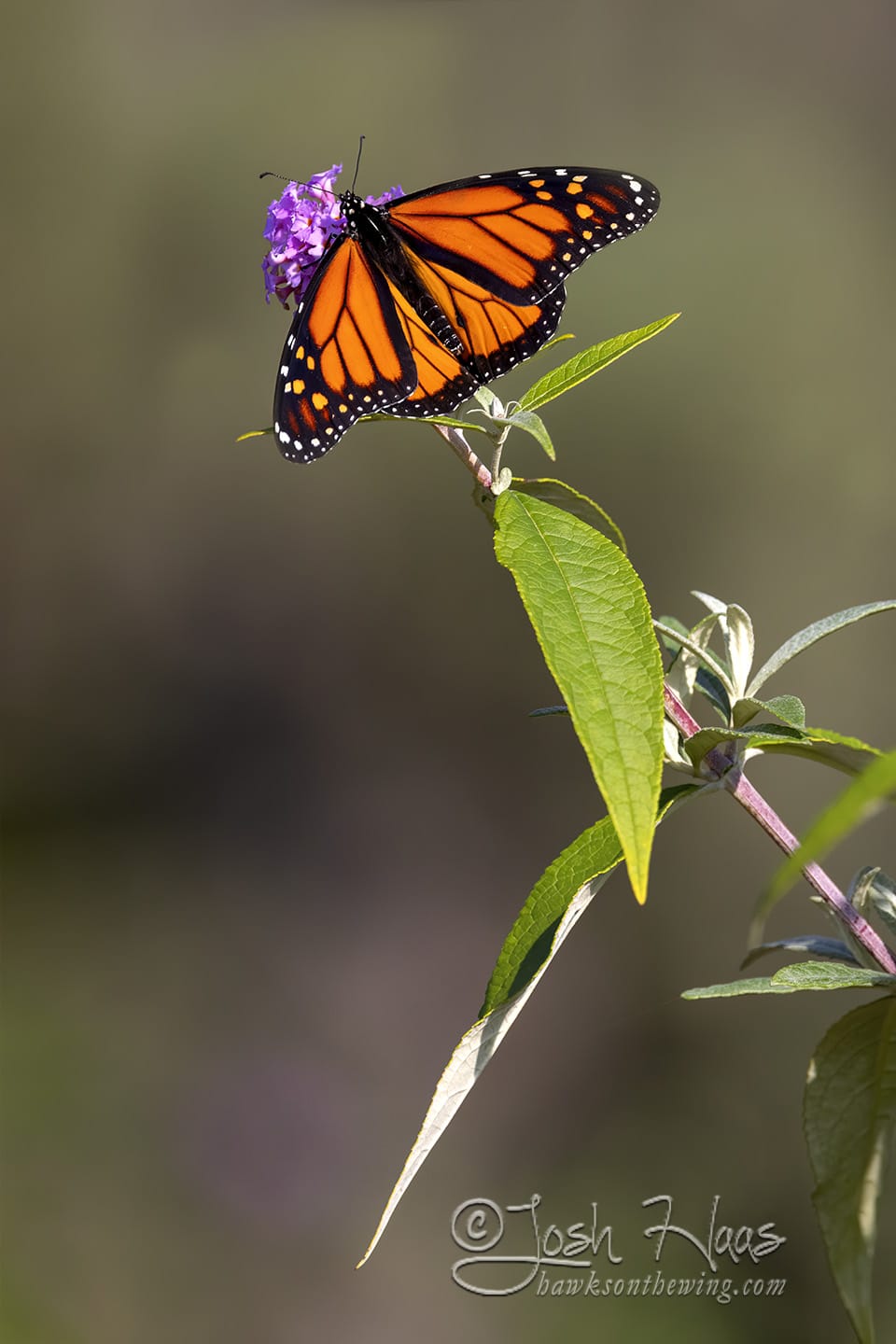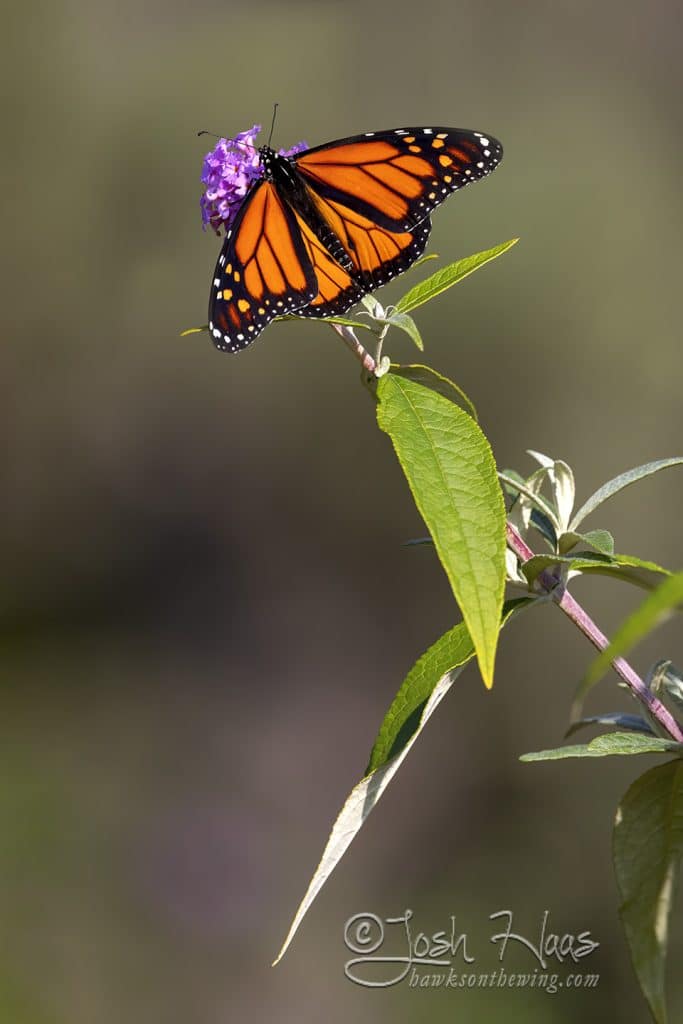 In Fall, the views of the Straits from the hawkwatch are spectacular.  With warm temperatures, the bridge behind us and beautifully lit skies to the North, it made for a great day to be in Northern Michigan. One of our participants, Svetlana Iretskaya, was even taking photographs of the birds in flight and shared some of her great images with us!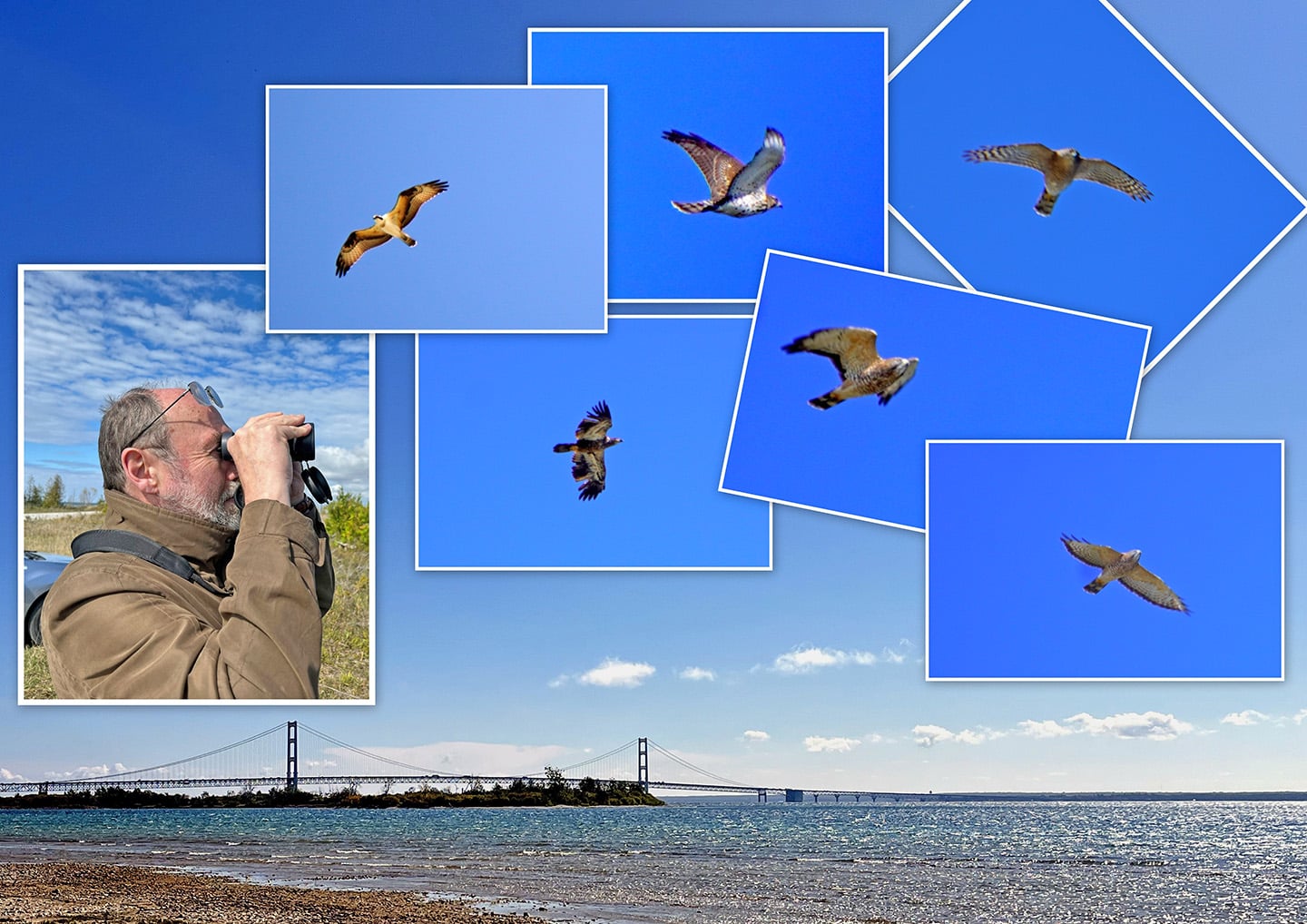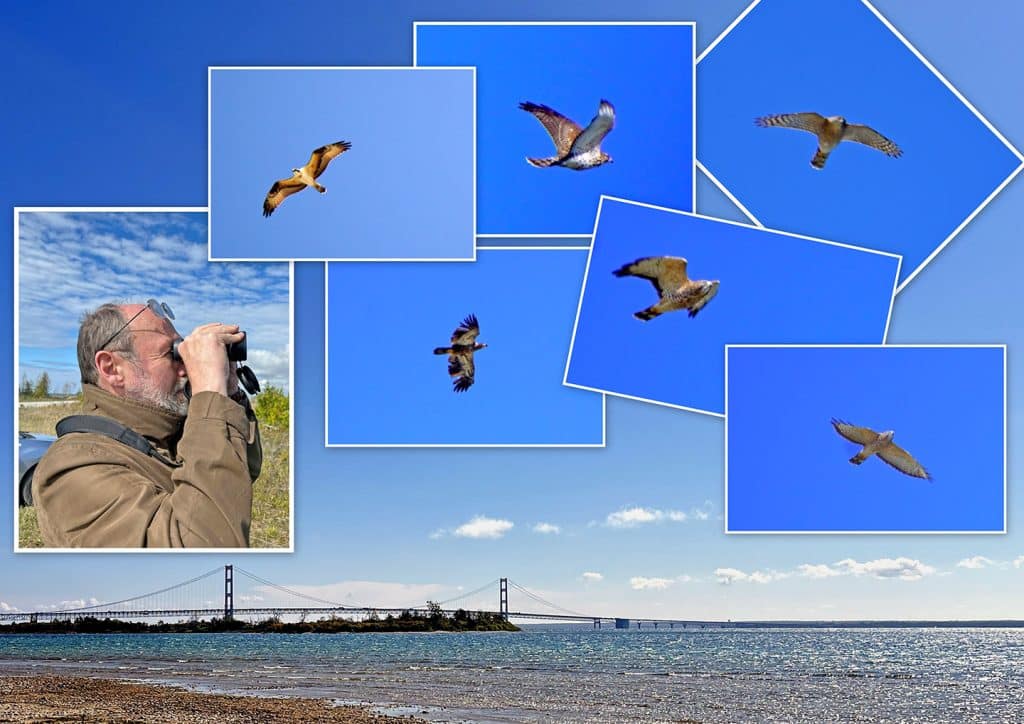 Thank you to those that joined us and made this experience so full! The conversations about raptor ID, the importance of hawk counting for conservation and the beauty of our surroundings were all soul filling. The simple lunch of Subway subs and fresh made cookies from The Wild Blueberry in St. Ignace tasted so good in the field (both of which offered us opportunities to infuse some resources into the local St. Ignace community).